IUCN World Conservation Congress Marseille 2020
International Union for Conservation of Nature (IUCN)
Key figures
10 000 Expected attendees / 21. Registration categories / 35 000 Nights (accommodation) / More than 250 Social activities
Context
International Union for Conservation of Nature (IUCN) NGO is the most important and diversified environmental network in the world, with 1,300-member organizations and 15,000 experts in 160 countries. Sealing this relationship of trust between France and IUCN, the World Conservation Congress 2020 took place in Marseille.
Challenge
Registration was to be managed by IUCN itself and a French professional congress organizer and monitored by the French government.
Implementation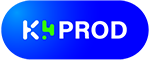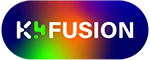 The registration system was developed by KEY4EVENTS in English, French and Spanish. It allowed individual and group registrations. IUCN, the French government, and the registration agency had different access rights.
It was designed with 21 attendee profiles with different prices, activities, or event hotels.
Promotion codes allowed the IUCN to make special offers or give for free accommodation nights (for members, staff, speakers or even VIPs).
The connection with the IUCN Customer Relationship Management (CRM) allowed to:
Auto select and prefill registration forms for attendees
Identify attendance status (registered / paid / attended / cancelled) in the IUCN CRM
Include CRM-related information on the final badge.
KEY4EVENTS provided the onsite registration system with self-service badges printing stations with a high security process due to attendance of officials.
Results
With more than 10 000 attendees and high-profile individuals successfully welcomed, the congress hit the target.