76th Congress of the French Order of Chartered Accountants
Conseil Supérieur de l'Ordre des experts-comptables (CSOEC)
6–8 October 2021
Bordeaux Lac
Key figures
1,109 remote delegates / 235 partners showcased / 80 live and replay sessions / 50 videos available in VOD before the congress
Background
The Conseil Supérieur de l'Ordre des Experts-Comptables is the representative body for 21,000 chartered accountants in France.
The National Congress of Chartered Accountants is one of the biggest professional congresses in France.
In 2021, the congress committee sought to stage a hybrid event for two reasons: to be able to respond to any pandemic-induced change and to cater to the many delegates unable to travel.
By taking these two factors into account and producing a remote event, the congress committee chose a futuristic-looking format to reach a new audience and give many more people access to options that were previously only possible in person.
Challenges
The congress committee wanted a new solution that would provide remote access to all the content available onsite while also providing connected participants with interactivity during live broadcasts, interviews with speakers and key figures, chats with exhibitors, and exhibition features such as the "office of the future," the start zone, and the CSOEC stand.
KEY4EVENTS' role
Design a new hybrid conference model that was adaptable, innovative, and offered an even better experience.
Execution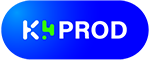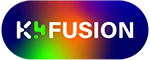 Synchronise congress registrations between K4register and the client's CRM.
Provide delegates with a secure connection via a login and password for their personal space.
Offer exclusive content to connected delegates before the congress.
Provide an interactive programme adapted from the in-person programme so participants wouldn't miss a thing
Set up two dedicated channels to allow interactivity during live broadcasts of the congress, interviews with speakers and key figures, and visits of exhibition features and the office of the future.
Offer networking via chat between the 235 partners present at the congress site in Bordeaux.
Stream replays of workshops, lectures, and plenary sessions 2 hours after their completion and for 4 months after the end of the congress.
Outcome
The hybrid format was a success, with 5,144 participating delegates (4,035 in-person and 1,109 remotely). They had access to 80 thematic programmes, 3 major lectures, 2 major interviews, 2 plenary sessions, and 14 live broadcasts for remote delegates. The event involved 234 partners, including 58 new brands, and 2,000 employees.