HIV Research for Prevention (HIVR4P)
International AIDS Society (IAS)
Key figures
Up to 4 virtual rooms in parallel / 2 virtual dedicated platforms / 60 sessions including 19 sponsored sessions / Around 280 e-posters collected and posted on-demand / 90 countries represented / Peak of 1100 participants connected in parallel
Context
The International AIDS Society (IAS) leads collective action on every front of the global HIV response.
In 2021, one of its renowned conferences, HIV Research for Prevention Conference (HIVR4P) was held virtually.
COVID-19 being an important topic regarding HIV prevention, IAS decided to add IAS COVID-19 Conference Prevention, a dedicated event with a special focus on prevention during between these 4-day Conference.
Mission
KEY4EVENTS provided solutions for both events: registration platforms and full registration management, presentation and e-poster deposit, specific virtual platform for each event hosting the 100% virtual congress.
Implementation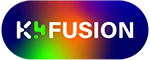 Registration platform
Interface with the IAS CRM database to ensure SSO, retrieve profile data and restitute registration data to IAS.
Registration management
Assistance to registered attendees
Registration reporting
Programme management with each of the 19 sponsored session organizers.
2 virtual platforms handled the following features:
Live sessions, online program and personal agenda
Live interactivity (Q&As and MCQs) with speakers
On-demand content management and search tool
Content access control for participants: 5 specific corners for networking, each restricted to a different user group.
Tailor-made pages for landing page, sponsors and scientific themes.
Speaker's list
Chat module between delegates (1 to 1, 1 to group, add friends, etc.)
Detailed and interactive statistics report: qualitative and quantitative data regarding registration, platform connections, live and on-demand views, corner visits, etc.
Results
These two virtual conferences were a real success! Bringing together 330 speakers for 60 sessions, 280 e-poster presenters, they welcomed attendees and speakers from 90 countries during these 5 days.