Family and Inheritance Law Convention
Conseil National des Barreaux (French Bar Council)
27–29 January 2021
Virtual congress, fully digital lectures, virtual exhibition hall
Virtual congress, fully digital lectures, virtual exhibition hall
Key figures:
2,000 participants / 38 workshops
Background
The Conseil National des Barreaux (CNB) represents all lawyers in France (70,073 practising lawyers).
During the "Etats Généraux de la Famille & du Patrimoine," the CNB sought to pursue its core mission by producing and broadcasting information and training workshops at La Maison de la Chimie (Paris) and virtually.
Challenges
• Ensure interactivity between the speakers and the audience, both in person and remotely.
Set up a virtual exhibition hall to promote the event's partners.
Provide detailed statistics on remote attendee participation to issue certificates at the end of the event.
KEY4EVENTS' role
Organise the event's hybrid components thanks to KEY4EVENTS' unique expertise in producing both in-person and digital events.
Execution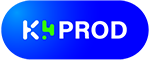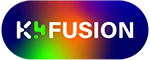 K4register & K4econgress
Stream an interactive live broadcast (remote audience questions and moderated voting).
Manage the programme and list of workshops with personalised pathways for each participant.
Organise a virtual exhibition with tools to connect partners and visitors, media broadcasting at the stands, and a virtual "treasure hunt" to encourage visits to the partner area.
Track views (live and replays).
Produce viewer statistics and individual training certificates.
Manage encoding and broadcasting of video streams on site (Key4Fusion team) and oversee recording (our audio-visual partner).
Produce virtual sessions of speakers in their homes (audio and video of the speakers, slide sharing, titling, formatting, etc.).
Broadcast on the platform during the event and via replays.
Outcome
More than 2,000 attendees took part in 38 workshops as part of a fully digital training programme during the 3-day États Généraux de la Famille & du Patrimoine. The CNB was able to pursue its core mission of training lawyers on the French government's many recent reforms despite the COVID pandemic.