IAS Educational Fund
International AID Society
Multi-Events Platform, Virtual Symposia, Virtual Workshops
Key Figures
6 virtual meetings / 3 multi-languages lives / 68 nationalities / More than 1000 participants registered
Context
During 2020, IAS Educational Fund has organized virtually symposia and workshops via Zoom platform in webinar format. IAS Educational Fund aimed to adapt in-person meetings to multiple online events live streamed via a tailor-made, virtual platform.
Challenges
This virtual platform should propose to members registered access to live events with networking and engagement tools to increase the quality in such meetings and facilitate participation.
IAS SSO integration to propose a seamless experience to members and guaranty a unique and secured access to the platform.
Implementation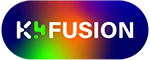 The virtual platform provided handled the following features:
Running updates depending on each meeting
User-friendly interface
Connection adapted to low bandwidth geographic areas
Multi-language platform
Live sessions, interactivity and chat, online program, on-demand content…
Post-event follow-up:
Analytics reports provided after each live event
Satisfaction survey and certificate of attendance delivered
Interactivity and engagement were insured via Q&A and chat features via Zoom.
Results
Challenge met successfully with 6 virtual meetings, 3 multi-language lives and 68 nationalities served worldwide.