Aesthetic & Anti-Aging Medicine World Congress (AMWC)
16–18 September 2020
Grimaldi Forum, Monaco
Key figures:
A global audience of 3,000 participants / 450 remote speakers / 4 simultaneous sessions
Background
AMWC is the world's leading congress for aesthetic and anti-aging medicine. Under the scientific supervision of the Aesthetic Multispecialty Society (AMS), AMWC features a highly interactive, stimulating, and multidisciplinary programme tailored to foster idea exchange, update knowledge and share expertise.
In response to the COVID-19 pandemic, the organisers chose to maintain the event and make it fully virtual.
Challenges
Synchronise speakers and participants across 3 time zones (France/Principality of Monaco, Thailand, Colombia) on a single platform.
Organise and manage the production remotely since the speakers were confined at home.
Deliver simultaneous interpretation in 3 languages in 3 rooms for a total of 9 simultaneous livestreams.
Manage real-time interactions between speakers and participants in different languages and on different continents.
KEY4EVENTS' role
KEY4EVENTS managed production, livestreaming and interactivity during the entire congress, harnessing our event expertise, and the power of the K4FUSION event suite.
Execution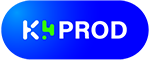 Provide 10 production teams with 2 staff members and 1 supervisor per room in a 24-hour rotation in our Sophia Antipolis transmission control room during the entire 3-day event.
Coach speakers before the event.
Welcome speakers on the day of the event.
Manage presentation livestreams.
Share and distribute slides.
Manage interactivity to allow remote participants to ask live questions, after moderation by the K4PROD team.
Produce professional-quality content by integrating jingles, titles and windowing.
Provide encoding and livestreaming on the client platform for a global audience of several thousand participants.
Integrate the feeds into the AMWC website.
Outcome
Given the success of "The Virtual Edition 2020 AMWC Global," AMWC 2021 was staged in hybrid form.