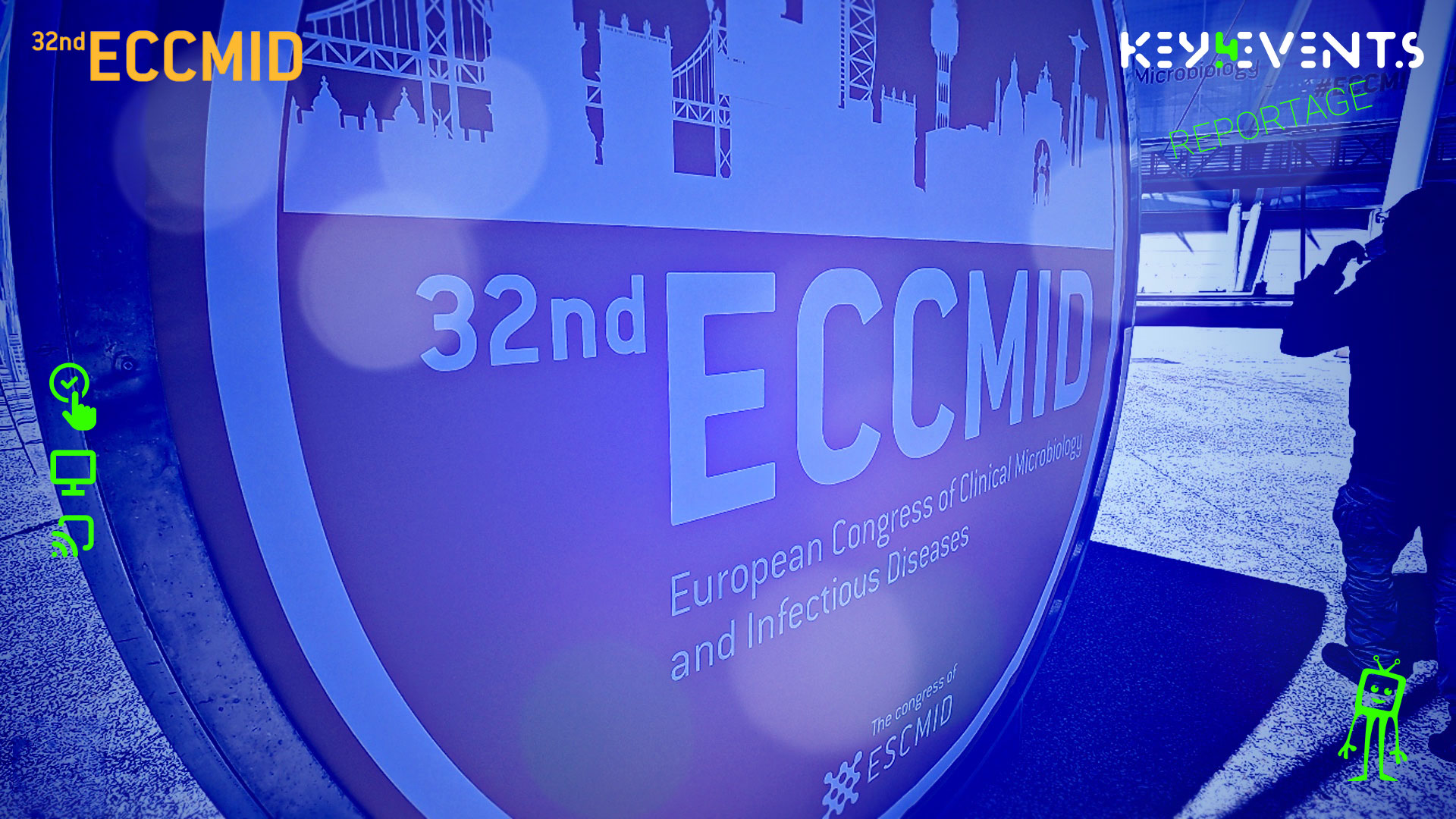 ECCMID 2022 – REPORTAGES VIDÉOS
SET UP
KEY4EVENTS teams in the middle of setting up the ECCMID 2022 congress in Lisbon.
FROM 2020
Stéphane tells us about collaboration between KEY4EVENTS and ESCMID starting with the 2020 congress until its latest edition in Lisbon.
PROJECT MANAGEMENT / TECHNICAL MANAGEMENT
Géraldine et Fred explain the team management and technical expertise needed before and during the ECCMID 2022 congress in Lisbon.
THE PLATFORM
Beryl et Christophe present the eCongress platform deployed for the event in Lisbon.
ACCREDITATION
Pauline describes the accreditation implemented during the ECCMID 2022 congress.
ECCMID reportage – FOR THE REPLAY
Raphaël unveils the postproduction editing needed to deliver perfect replay files on the ECCMID platform.